On a glorious Friday 23rd October, 2020, the mighty Radio Phoenix at FM 89.5 was graced with Immediate Past President and Greencode Architects Principal, Kelly Kalumba, Ndilila and Associates Principal, Dr. Francis Ndilila and Practicing Architect Musunka Silungwe. Their Purpose was simple to 're-educate' the public on the role of Architects in society.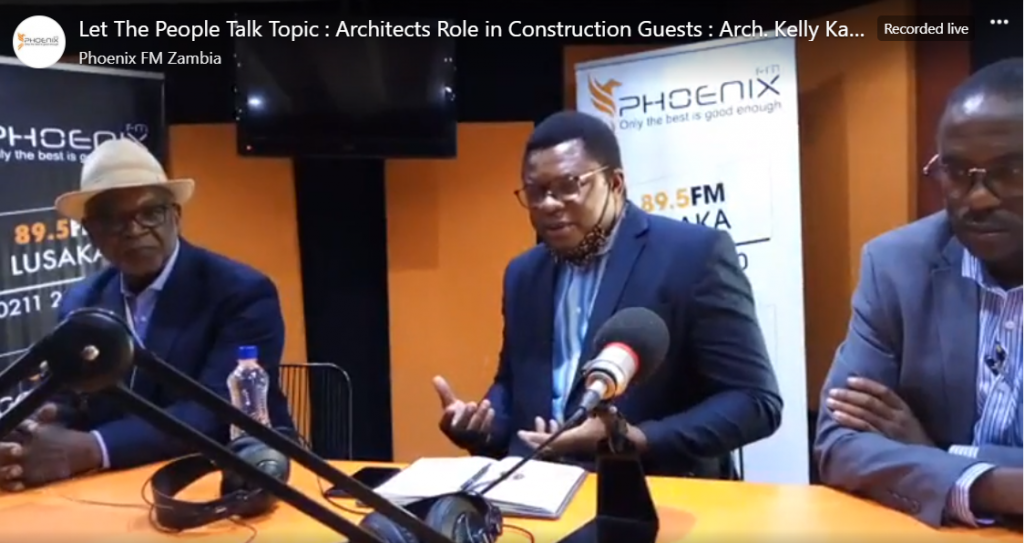 The Architects were hosted by popular Radio Phoenix host, Luchi on his widely listened to ' Let the People Talk' radio show.
The show was well received by members of the architecture fraternity who have felt for a long time overshadowed with recent events which have left many a spectator baffled as to what the role of architects in industry actually is.
Below is a link to the full interview;
https://www.facebook.com/watch/live/?v=2638137319830687&ref=watch_permalink